275/40ZR19 Pirelli P Zero 101Y Tire (10/32nd) No Repairs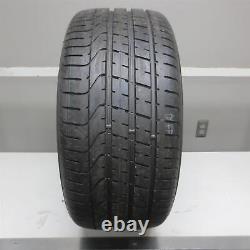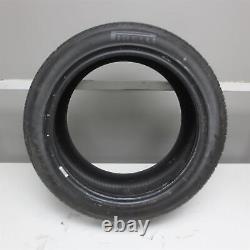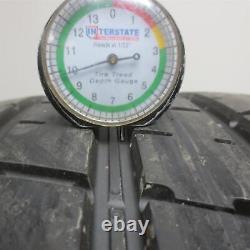 275/40ZR19 Pirelli P Zero 101Y Tire (10/32nd) No Repairs. Every tire that we sell is meticulously inspected visually and pressure tested to find leaks, cuts, broken belts, bubbles, cracking, excessive or uneaven wear, dry rot and other blemishes.
We guarentee all of our tires to be in good working order! We strive to ensure that all of our tires listed for sale are only the highest quality used tires on the market.
If you receive a tire that is not in working order we will return it at no cost to you to inspect it. We do not reimburse installation charges incurred.
Because we usually carry multiple quantitys of the same tire we do not post the DOTs in the listing. If you would like the DOTs or other information for a specific tire in stock please send us a message and we will be happy to provide them for you.
Have a question about this item or want to talk to one of our team members? We are a small group of enthusiasts that are extremely passionate about what we do!
Our friendly and extremely knowledgeable team is happy to help with any questions you may have. Accessories All custom wheels will require an aftermarket lug nut kit because factory lug nuts are too large in diameter to fit an aftermarket wheel. Most custom wheels also require hub centering rings to properly center the wheels on your vehicle, eliminating vibration.
Received an item that was damaged? We will also need photos of the damaged items and the boxes they were sent in. This listing is currently undergoing maintenance, we apologise for any inconvenience caused.